Shoes become one of the completeness that can support the appearance. Not infrequently, many people collect various kinds of shoes to drain their wallets because the prices range from hundreds of millions to even billions. On the other hand, some people actually only have a few shoe items to mix and match with their signature style.
Of course, everyone has their own way of following their preferences. However, what needs to be remembered is to have quality shoes so that they are not wasteful in use.
Therefore, it is very important to know how to choose durable shoes. One thing that must be considered is to choose a shoe material that is durable.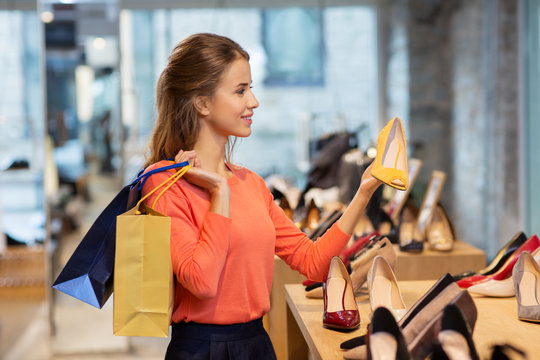 Choose comfortable shoes, according to their use
Collecting shoes is not something wrong. But ask yourself first, are all your shoes comfortable to wear and fit your needs?
Of course comfort in wearing something is the main thing, don't just buy it but regret it later because the shoes are not comfortable to wear.
Especially if it doesn't suit your use, it would be a waste to have lots of shoes. Here's how to choose shoes that are durable, comfortable and fit your needs:
Choose As Needed
The principle that you must adhere to when buying goods including shoes is to adjust to what you need, don't let it just drain the contents of your wallet and turn out to be a wasted item.
Also avoid following hype trends and putting aside your style and needs. So it's better if you buy shoes according to your needs, style and make sure you are also comfortable wearing them.
For example, if you often work outdoors in agriculture, it is better for you to buy boots. It's a mistake if you buy sneakers or training shoes because they don't match what you need to support your work.
Choose boots that have thick material and neat sewing soles, because in general, neat stitches indicate that the sole of the shoe is strong. So it is suitable for outdoor terrain.
Customize with Style
Your style in appearance is your soul or characteristic. Do not let what you use do not reflect yourself. Maybe there are many models of shoes in the market industry, and even changing trends every time, it is very important to buy shoes according to your style.
Lots of people follow the trend and actually regret later because it doesn't suit their style so they are very uncomfortable and confident when using it. To avoid things like that, it's a good idea to buy shoes because you really like them.
This does not only apply to women, including men, it is very important to know tips on choosing men's shoes that match the style.
Before Buying, Try It First
Why do you have to try, doesn't everyone already know their shoe size? This question may often arise in your mind when you have to buy shoes.
Yups, of course it would be better if you tried it before taking it home. That's something that is logical because every brand or brand has a different benchmark size. So don't hesitate to try it first!
Then, what happens if we buy online? Currently, especially during the pandemic, the trend of online shopping has indeed increased dramatically. This can be due to limited activities outside the home. So, for that it is very important to know tips on buying shoes online support.
The tips are quite easy to implement because they only require careful reading of product descriptions on the marketplace. Generally, each brand or brand will display detailed shoe sizes, for example, by writing a description of the foot length in centimeters (cm). So, all you have to do is measure the length of your feet and the possibility of a wrong size is very small.
Pay attention to the quality of the shoes
Don't forget the quality of the goods we buy determines the lifetime. Quality is something that you should consider when buying goods, and buying shoes is no exception.
Good quality shoes are judged by the materials used and the soles of these shoes. These two things really determine whether the shoes are of good quality or not.
Try to choose shoes with thick material so they are not easily damaged. Also check the soles and shoe adhesives. Shoes with smooth and neat sewing soles can be sure to be more durable and allow for re-soling, than shoes that only use adhesive glue.
So, it is very important to know how to choose durable shoes support.