During the current pandemic, our activities must be very limited. Fortunately, this opportunity is used by companies to attract customers through online shopping applications.
Did you know that consumer interest in online shopping continues to grow significantly? It shows how consumers' shopping habits have changed dramatically from physical store visits to online store entrances.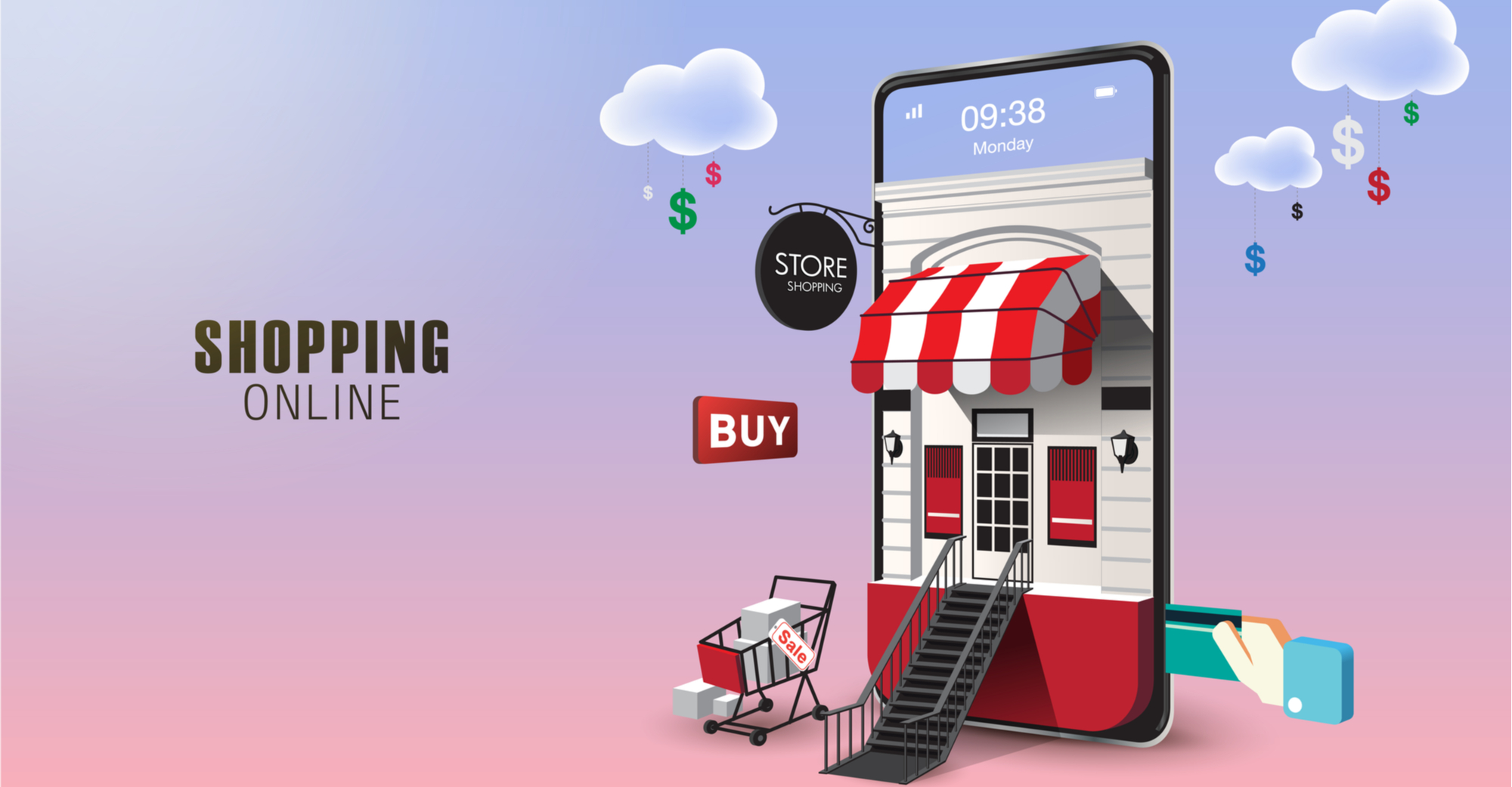 Therefore, now many of the best online shopping applications have emerged in the world which of course provide many attractive offers to potential consumers.
The shopping experience on the app depends on the design of the app itself. In short, app designers know how to make your online shopping app speak to consumers through visual elements.
The following is a list of the best and most trusted online shopping applications in the world:
Amazon
Everyone must have heard this name. Amazon is the largest e-commerce platform in the industry and also one of the most user-friendly online shopping apps. In the Amazon app, you can get everything you need from books, clothes, cosmetics, hardware, and more from sellers from various countries.
Shoppers love Amazon because it is very user-oriented. It has excellent customer support, a superior refund and return policy compared to its competitors, free shipping to a certain threshold, and its fast service.
Etsy
Etsy is the place for arts and crafts products. This is where designers and producers compete with each other through their creative ideas. If you are looking for custom art clothing, gifts, and vintage-inspired items, then this is the best place for you.
In an industry filled with online shopping apps, users are always on the lookout for unique items. They turn to Etsy for handcrafted and handcrafted items. This is the privilege offered.
eBay
If you're the type of consumer who likes to spend less, you may be able to find some of the best quality used items on eBay. Ebay is the best and most trusted online shopping application for all kinds of goods that are still worth selling for both users. You can customize your shopping experience by choosing a price range that fits your budget.
It even lets you take photos to search for products and a barcode scanner that also identifies the product. The interface on the ebay application is very easy to use. That's why 43 percent of Android users have this app on their phones and tablets.
Snapdeal
Snapdeal is India's largest online marketplace, offering goods at attractive prices. From clothing and household appliances to electronics and other accessories.
You can find the right product from more than 800 categories. It is a one-stop shop that attracts customers with cashback and offers significantly lower prices than its competitors.
AliExpress
AliExpress Online is an online shopping app based in China which is a subsidiary of Alibaba Group Holding Limited. This AliExpress apk has helped many small businesses in China and other locations sell their products on it. At first, it only catered to businesses which made it a B2B online shopping portal.
Now, it is a business-to-business, business-to-consumer, customer-to-consumer gateway and they also offer cloud computing systems and many payment services to make it easier for consumers to make transactions on AliExpress Apk.
This application also has the AliExpress Check Receipt feature, where you can view or track your shopping items, such as delivery status and item location in realtime-online.
Facebook Marketplace
Of course, we wouldn't end the list of the best 2021 online shopping apps in the world without including the biggest social media giants who are constantly innovating including their e-commerce apps. This service was introduced on the Facebook Marketplace in October 2016.
Within three years of its development, Facebook Marketplace has spread to various countries such as the UK, USA, Asia (not all countries), Australia, New Zealand, Africa, and many more. This online shopping channel is one of our top picks for the best and most trusted online shopping app due to its comprehensive services and features.
Facebook Marketplace itself is still an integral part of the Facebook social media application, whether in the future a separate application will be made or not, only Mark knows about it.
Flipkart
Flipkart App is one of the leading online shopping app in Bengaluru. It is in stiff competition with its peers: Indian subsidiaries Amazon and Snapdeal.
Flipkart underwent a brand transformation in 2011. From a bright orange logo to a more professional looking yellow and blue logo. It is now clear that the brand is focused on product quality and prompt delivery.
Flipkart Mobile App can be downloaded by smartphones with Android and iOS platforms. You can also compare yourself about the prices offered with similar applications.
Zalora
For all your fashion and make-up needs, trust the Zalora app. It is a one-stop online shop with an interface that you can scroll through easily. It also enables more personalized shopping with recommendations based on your recent purchases and preferences.
It also has a visual search feature which is not available in other online shopping apps. This system makes it easy to search for a wide variety of everyday fashion products.
You can take advantage of the Zalora Seller Center if you experience problems during your online shopping transaction in this application. Their team will always attend to all your complaints.
OLX
OLX was founded in 2006 and is headquartered in Amsterdam. You can buy and sell used and new items here. From electronics, clothing, home appliances, cosmetics, vehicles or real estate, this is the ideal place for anyone looking for the best deals without having to go to a dealer or retail store.
Since most people sell used goods here, high-quality photos are essential to attracting buyers. If you are marketing some of your ecommerce products here, it is important that you invest in a quality graphic design to stand out from the competition.
One of its flagship features is OXL Autos, where this service will assist customers in selling their cars quickly to more than 2,000 partners in the application.
Rakuten
What if We told you that spending more can earn you more cashback rewards? Rakuten is an online shopping app that gives you cashback by check or PayPal deposit.
All you have to do is log in to the Rakuten app or website, either on your phone or computer. Then search for your favorite store. Next, make sure you click on the referral link from Rakuten and shop through that link. In return, Rakuten collects your cashback, which will be credited to your account and sent to you every three months.
You can download the Rakuten app via Android and iOS smartphones. Please hunt for your cashback from now on.
Doing online shopping activities is certainly very exciting because of the convenience and the many promos offered. Based on that we recommend a list of the best online shopping apps in the world.