In a matter of days, you will celebrate Chinese New Year in 2021. This year's Chinese New Year celebrations will indeed be a little different due to the pandemic. However, that doesn't mean you and your family can't celebrate quality time with your family at home, including preparing a number of things for this celebration.
One of the things that is mandatory, of course, is shopping for Chinese New Year clothes. To add to your luck this year, you can plan frugal shopping tips for this Chinese New Year celebration. Here are some frugal shopping tips for Chinese New Year clothes that you can try.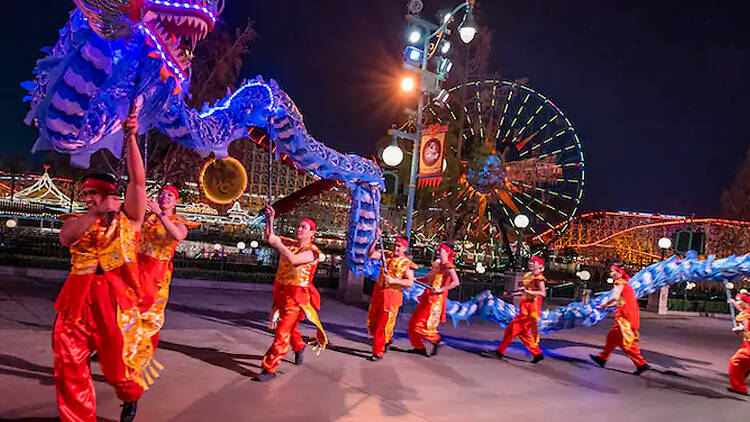 Set a Budget with a Shopping List
The first tip that is important to do before shopping is to set a budget that will be used while making a shopping list. With a clear budget, it will also be easier for you to make the decision to buy goods and choose the right price range.
After the budget has been set, next you need to calculate how long this Chinese New Year dress will be bought for anyone. Once you know how many clothes are needed, you can also estimate a price range that is safe and in accordance with the budget that was made earlier. When making this shopping list, don't forget to also include the clear body measurements of each family member.
Choose a Red or Gold Colored Shirt
In Chinese New Year celebrations, red and gold are of course mandatory colors that must always be present. These two colors are very important because they have a very deep meaning. Red is the color symbol for prosperity and happiness in life. This color which is also synonymous with fire is believed to have positive energy.
While the gold color symbolizes power, considering that the color gold was often worn by the Emperor and only the descendants of the nobility in imperial times. It is hoped that by using these two colors in Chinese New Year clothes, you and your family will be blessed with prosperity and success!
Avoid White
Approaching the Chinese New Year, you also need to know which colors to avoid, whether it's the colors on the Chinese New Year clothes to be worn or the colors of the accessories to the decorations at home that will be installed to make the Chinese New Year more lively.
The color to avoid is white. Instead, avoid the existence of this color when choosing Chinese New Year clothes. Not without reason, in Chinese cultural tradition, white is a color that is synonymous with death because it is the color usually used as a symbol of mourning or when someone dies.
Adjust the Motif with the Zodiac Owned or Lucky Words
To make your red or gold Chinese New Year clothes more memorable, you might not wear plain Chinese New Year clothes. Choosing clothes that match the zodiac motifs for Chinese New Year this time can also be imitated.
Apart from wearing zodiac motifs, it is also okay to wear clothes that have elements of other lucky motifs. An example that is often used is the fook motif which means luck or the double he which means happiness. Not only motives, words in Chinese characters that contain elements of luck may also be an option.
Compare Prices Before Buying
After you know what kind of Chinese New Year clothes you should buy, another tip that is no less important is to compare prices before buying. Not only comparing which clothes are more suitable to your taste, you also have to compare the prices offered at one store to another so you can get the best price.
Take advantage of Cashback and Discounts
The last tip that can make shopping more efficient is to take advantage of the cashback and discounts offered ahead of the Chinese New Year. This allows you to shop far below the budget that has been prepared.
Cashback and discounts are indeed attractive, but that's not a reason to buy things that aren't on the shopping list that was made earlier. Even if you find that you have a lot of budget left after getting cashback or a discount, it's best to save it or allocate it for other purposes such as Chinese New Year snacks or red packets.