Tips for buying ornamental plants online. The hobby of maintaining ornamental plants at home, the more here it is, the more in demand it is. Initially, the pandemic made people inevitably look for new hobbies that can be done from home, to reduce boredom, to anxiety. Over time, the beauty of ornamental plants is able to invite people to become more familiar with the variety of species.
For lovers of ornamental plants, hunting for this one plant can also be done online. Even though it's risky, with the right steps, all the risks that might occur can be minimized.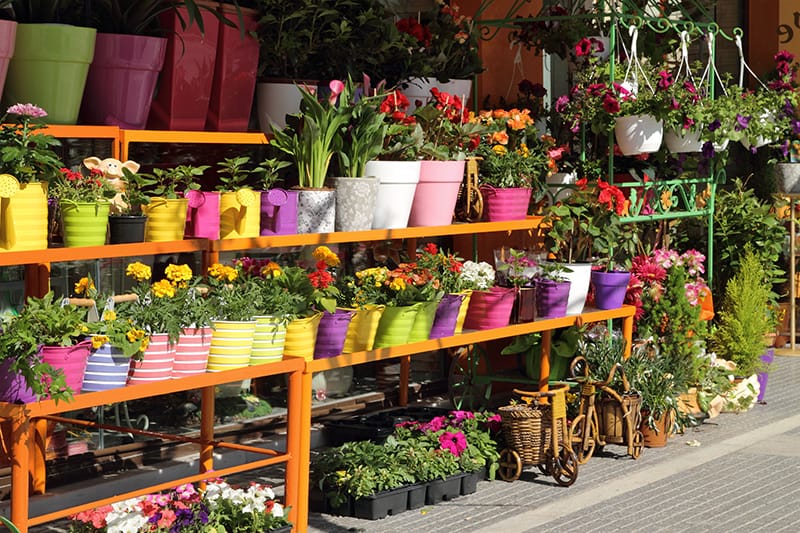 Tips for Buying Ornamental Plants online
Here are some important tips before buying ornamental plants at online stores. There are various ways and if some have been accommodated then it may be that the method is quite safe.
Check store profile
Before collecting lots of items in the shopping cart and rushing to click the check out button, it's a good idea to check the store's profile first.
You do this by visiting the pages they have, be it on the marketplace, social media, to their own blogs or websites. Find out their location, even if you need to make direct contact via telephone, WhatsApp or messaging features.
This is to get the initial chemistry that is very necessary. In addition, you can see the value of the score that has been given by the buyer, the percentage score of the seller's response in response to questions from potential buyers & reviews of buyers who have purchased online at the store.
Real or fake photo
The next step that is no less important as tips on buying ornamental plants online is to check the details of the promotional materials they offer. In this case, product photos.
Check whether the photos on display are their own original photos, or simply taken from other stores. It's easy enough to detect this, apart from whether their photos have a watermark, or not. Namely, pay attention to the details that appear in the photo.
Like for example, is it done in the same area, displays the same properties, to present the same feel or tone. If there are enough product photos displayed, it will make it easier for potential buyers to judge a store from this factor.
Not because it's cheap
As tips for buying ornamental plants online, there's nothing wrong with visiting page 1 to the end of a marketplace, to do a price comparison. However, it's best not to make the cheapest price the final benchmark for buying from a store.
You still have to check the store profile to get a clear picture of the plants that will be ordered and will arrive later. Even though most Indonesians are still tempted by low prices, especially during flash sale promos.
Asking is gold
After you are quite sure that the store profile and the products offered are original, the next step is chatting. Even though the items that are still on automatic display are still available and ready to order, that doesn't make you lose your right to ask.
There are several important points that must be ensured, before deciding to buy from a store. You have to ask how the packaging and product delivery methods are. If necessary, ask for tips that must be done after the ordered plants arrive at home.
Should be packed with pot or not?
Most ornamental plant stores that serve online purchases, will send the plants with reduced planting media.
The point is to include a little planting medium before the roots are wrapped in plastic, and the whole plant is wrapped in paper.
But for buyers who are in the same city, there are also shops that are willing to send plants and pots. This will certainly be a plus point for the buyer because all they have to do is continue the treatment process at home.
Security during the delivery process
The last and no less important as tips for buying ornamental plants online is to determine the shipping method used. Using an instant system, aka online motorcycle taxi services, is certainly the best choice.
Even so, choosing this shipping method is not risk free. The following things can still happen, some leaves are crushed and torn, until a branch breaks in the middle of the road. But as long as the roots are still protected, actually these things are not a big problem.
Regular shipping methods can also be selected. A 3-5 day trip is actually still safe for the health of plants purchased online. All returned to the correct plant conditions and packing.
Those are some tips for shopping for ornamental plants online which are summarized by Agrozine from personal experience. I hope this helps!